My full name is Yoshikuni Morita.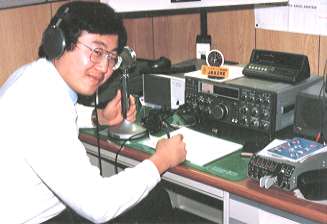 operating at JA9ZKE, Oyabe River Radio Club many years ago, when TS930 was a leading transceiver
in the market. (The owner of the shack is JA9CZE, Kit, who is active on 40 with 3 ele. full size beam at 85' )
Here are recent shots of his huge antenna. With this kind of antenna, we can enjoy a different world on 40.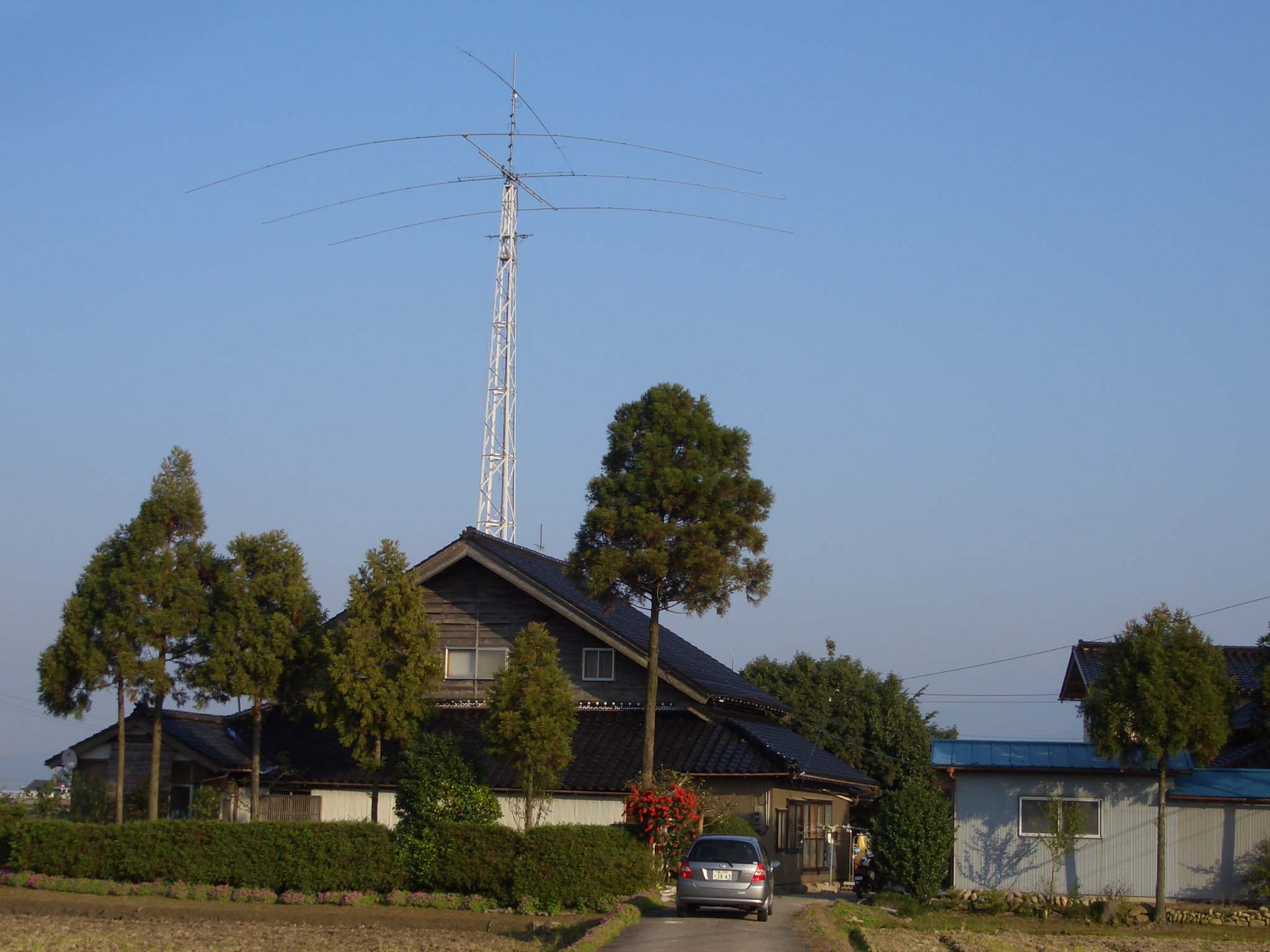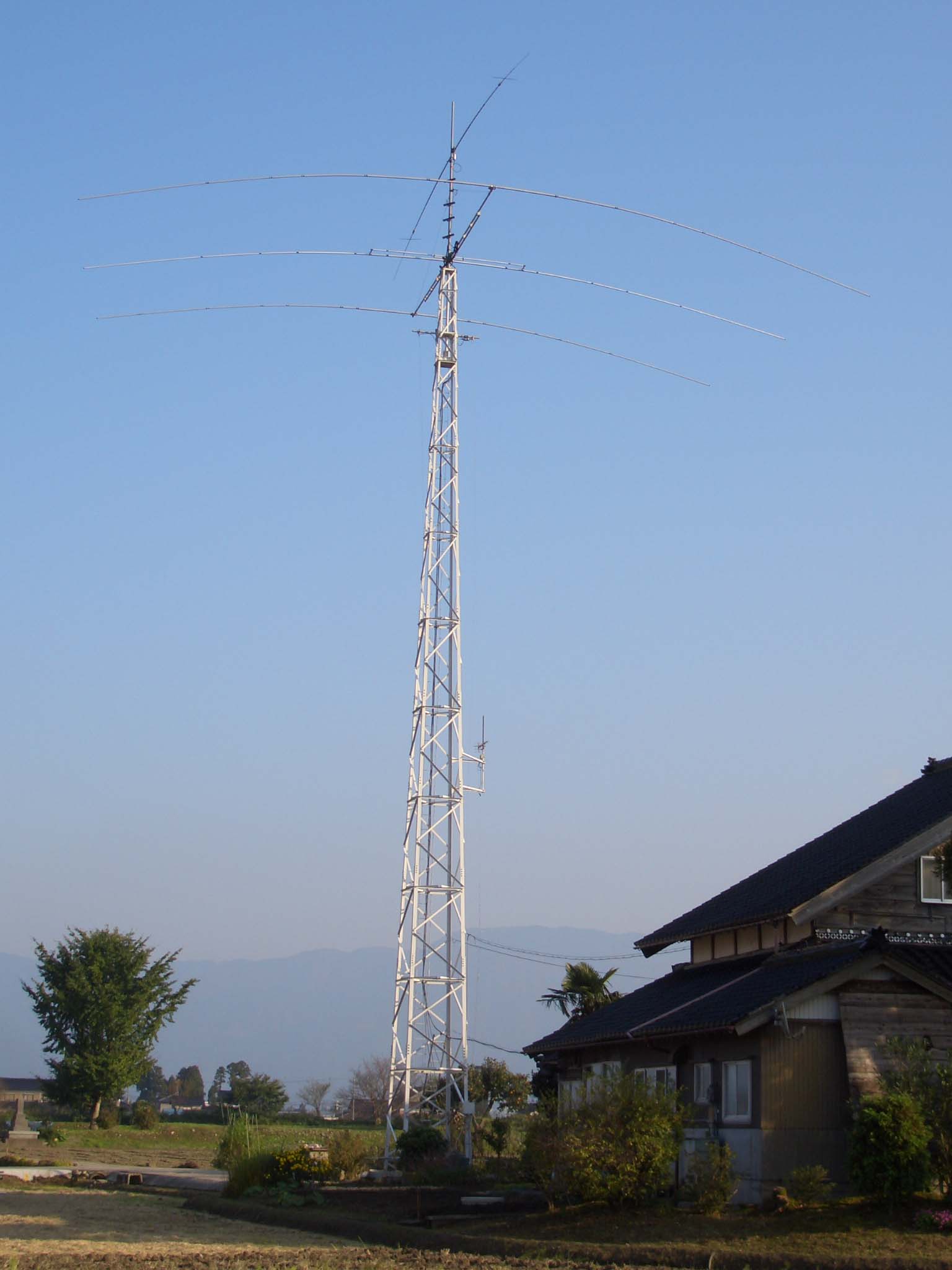 My first name is a little long and mouthful to non-Japanese people, so I would like you to call me "YOSI". I don't use the very popular Japanese handle "YOSHI" because it has too many dots when I work on CW. But I seldom operate CW these days, Hi.
I live at:
65 Yamamoto, Nanto City, Toyama Pref. 939-1666 JAPAN
Phone:+81-763-52-1891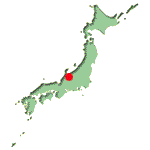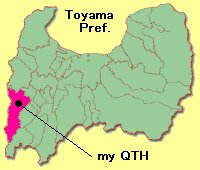 Why don't you visit Toyama Prefectural Government's Official Home Page?

I'm sure you can get a lot of information on this area if you can read Japanese.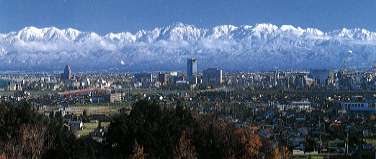 Toyama City

Return to JA9PPC Home Page