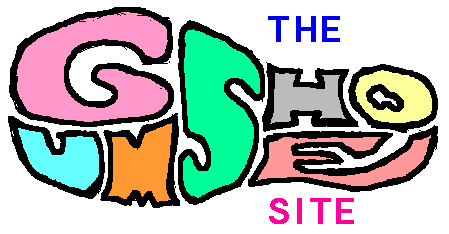 ---
WELCOME TO
THE GUMSHOE SITE
(Opened on January 08, 1996)
---
Yes, yes, I am really surprised that I am still managing The Gumshoe Site as if it were an international treasure. And I am also surprised that this is my 18th year. How fast time flies. As I write on every New Year's Day, I seriously think about folding the site, but this old geezer is somehow stuck with this. So bear with me. I hope you enjoy this site and come back once in a while. Thank you very much for your visit. (January 01, 2014)

Warning to bloggers! -- When you re-use my info, please do not copy-and-paste it word for word, but quote it or paraphrase it, at least. My wording is so awkwardly distinct or so distinctly awkward, I can easily spot copy-and-paste non-artists, and so can smart blog-readers.

---



Barry Award Nominees Announced


Deadly Pleasures Mystery Magazine has announced the nominees for the Barry Awards. The nominees in the best novel category are as follows:

A CONSPIRACY OF FAITH, by Jussi Adler-Olsen (Dutton)
A TAP ON THE WINDOW, by Linwood Barclay (New American Library)
SANDRINE'S CASE, by Thomas H. Cook (Mysterious Press)
SUSPECT, by Robert Crai (Putnam)
ORDINARY GARACE, by William Kent Krueger (Atria)
STANDING IN ANOTHER MAN'S GRAVE, by Ian Rankin (Reagan Arthur)

To see the nominees in all the categories, click here. The winners will be announced during Bouchercon to be held in Long Beach, California this November.


---



Robert Galbraith Wins LATimes Book Prize


The Los Angeles Times Festival of Books has announced the winners for the 2014 LAT Books Prizes. Robert Galbraith (a pseudonym of J.K. Rowling) won the LAT Book Prize in the mystery /thriller category for THE CUCKOO'S CALLING (Mulholland).

And Susan Straight received the Robert Kirsch Award. Straight, a Southern Californian, who won the 2008 Edgar Award in the short story category for "The Golden Gopher," originally printed in LOS ANGELES NOIR (edited by Denise Hamilton; Akashic Books, 2007).

To see the winners in all the categories, click here. The winners were announced on April 11 at Bovard Auditorium in the University of Southern California Campus. (April 13, 2014)


---



Harold Adams Dies


Harold Adams died on April 04 at Summit Place Senior Comunity in Eden Pairie, Minnesota. The ex-businessman started the Carl Wilcox series set at the height of the Great Depression in a small South Dakota town. Wilcon is an ex-convict and sign-painter and has to solve crimes by violence like pulp-magazine heroes. The first Wilcox novel is MURDER (Charter, 1981) and the last is LEAD, SO I CAN FOLLOW (Walker, 1999). His another character is Kyle Champion, a former TV news anchor and now a contemporary private eye, who first appeared in WHEN RICH MEN DIE (Doubleday, 1987). Champion's second and last case is THE FOURTH OF JULY WAKE (Five Star, 2003). Adams won a Shamus Award for one of his Wilcox novel, THE MAN WHO WAS TALLER THAN GOD (Walker, 1992). He was 91. (April 09, 2014)


---



Thriller Award Nominees Announced


The International Thriller Writers has announced the nominees for the 2014 Thriller Awards. The nominees in the best hardcover novel category are as follows:

HER LAST BREATH, by Linda Castillo (Minotaur)
NEVER GO BACK, by Lee Child (Delacorte)
TOUCH AND GO, by Lisa Gardner (Dutton)
DOCTOR SLEEP, by Stephen King (Scribner)
CRIMINAL ENTERPRISE, by Owen Laukkanen (Putnam)
WHITE FIRE, by Douglas Preston and Lincoln Child (Grand Central)
THE DEMONOLOGIST, by Andrew Pyper (Simon & Schuster)

To see the nominees in all the categories, click here. The winners will be announced on July 12 at ThrillerFest IX to be held at the Grand Hyatt in New York City. In addition, Scott Turow will receive the 2014 ThrillerMaster Award and Brenda Novak the 2014 Silver Bullet. (April, 08, 2014)


---



Brad Parks Wins Lefty


LEFT COAST CRIME 2014 announced the winners for the 2014 LCC awards as follows:

The Lefty: THE GOOD COP, by Brad Parks (Minotaur)


The Bruce Alexander Memorial Historical Mystery Award:

DANDY GILVER AND A BOTHERSOME NUMBER OF CORPSES, by Catriona McPherson (Minotaur)


The Squid: ORDINARY GRACE, by William Kent Krueger (Atria)


The Calamari: HOW THE LIGHT GES IN, by Louise Penny (Minotaur)


The Left Coast Crime Lifetime Achievement Award recipients:


Marcia Muller and Bill Pronzini

The winners were announced at the LCC banquet on March 22 in Monterey, California. (March 23, 2014)


---



Krueger Wins Dilys


At Left Coast Crime held in Monterey, California on March 20, The Independent Mystery Booksellers Association (IMBA) announced that ORDINARY GRACE, by William Kent Krueger (Atria Books) is the winner for its 2014 Dilys Award as the mystery titles the member booksellers have most enjoyed selling the previous year. (March 22, 2014)


---



Strand Magazine Critics Award Nominees


The Strand Magazine has announced the nominees for the 2014 Strand Magazine Critics Awards as follows:

Best Novel:
THE SHINING GIRLS, by Lauren Beukes (Mulholland Books)
SOLO, by William Boyd (Harper)
SANDRINE'S CASE, by Thomas H. Cook (Mysterious Press)
A SERPENT'S TOOTH, by Craig Johnson (Viking)
RATLINES, by Stuart Neville (Soho Press)
THE DOUBLE, by George Pelecanos (LIttle, Brown)

Best First Novel:
JUST WHAT KIND OF MOTHER ARE YOU? by Paula Daly (Grove Press)
GHOSTMAN, by Roger Hobbs (Knopf)
A KILLING AT COTTON HILL, by Terry Shames (Seventh Street)
WALKING INTO THE OCEAN, by David Whellams (ECW Press)
NORWEGIAN BY NIGHT, by Derek Miller (Houghton Mifflin Harcourt)

Strand's Lifetime Achievement Award Recipients:
Peter Lovesey and
R.L. Stine

The winners will be announced at an invitation-only cocktail party on July 09 in New York City. (March 20, 2014)


---



EQMM Readers Award Recipients


Ellery Queen's Mystery Magazine has announced the winners of the 2014 EQMM Readers Award as follows:

1st Place: "Archie Solves the Case," by Dave Zeltserman (May, 2013)
2nd Place: "Borrowed Time," by Doug Allyn (Sep/Oct, 2013)
3rd Place: "The Wickedest Town in the West," by Marilyn Todd (June, 2013)

They are voted by the readership of Ellery Queen's Mystery Magazine. The awards will be presented to the authors placing first, second, and third at a party prior to the Mystery Writers of America's Edgar Allan Poe Awards Banquet on May 01 in New York City. (March 09, 2014)


---



Lippman, Florio to Receive Pinckely Prizes


The Women's National Book Association of New Orleans (WNBA-NOLA) has announced that Laura Lippman and Gwen Florio are the recipients of the inaugural Pinckley Prizes for Crime Fiction. The prizes were created in 2012 to honor the memory of Diana Pinckley, who was a longtime crime fiction columnist for The New Orleans Times-Picayune.

Laura Lippman is to receive the first Pinckley Prize for a Distinguised Body of Work, while Gwen Florio wins the Pinckley Prize for a Debut Novel for her first book, MONTANA (Permanent Press, 2013). (March 08, 2014)


---



Aimee Thurlo Dies


Aimee Thurlo died of cancer on February 28 in Corrales, New Mexico. Aimee co-wrote romance novels (sometimes under the pseudonyms Aimee Martel and Aimee Duvall) and mystery novels with her husband David Thulo (sometimes uncredited). Their most famous series charactor may be Ella Clah, a former FBI agent and a Navajo policewoman in Shiprock, New Mexico, who first appeared in BLACKENING SONG (Forge, 1995). Their other series charactors include Sister Agatha, a former investigative journalist and extern sister in New Mexico, who first appeared in BAD FAITH (Minotaur, 2002); and Lee Nez, a nightwalker/vampire police officer also in New Mexico, who first appeared in SECOND SUNRISE (Forge, 2002). Their latest THE PAWNBROKER (Minotaur, 2014; as by David and Aimee Thurlo) introduces Charlie Henry, a former Iraque War veteran and new owner of pawnshop also in New Mexico. She was 62. (March 05, 2014; Revised, March 10)




Bill Adler Dies


Bill Adler died of abdominal cancer on February 28 in Manhattan, New York. He was a writer, editor, compiler, and book packager among others. Probably he may have been famous as the compiler of "The Kennedy Wit," a 1964 bestseler. He "conceptualized" contest mystery novels including WHO KILLED THE ROBINS FAMILY? (Morrow, 1983) and its sequel, THE REVENGE OF THE ROBINS FAMILY (Morrow, 1984; both written by Thomas Chastain); THE AGENT (Doubleday, 1986; written by David R. Slavitt); and MURDER ON THE INTERNET (Morrow, 1999; written by Bruce Cassiday). He also conceptualized two mystery anthologies: MURDER IN MANHATTAN (Morrow, 1986) with stories by NY writer, and MURDER IN LOS ANGELES (Morrow, 1987) with stories by LA writers. He was 84. (March 04, 2014)


---



John Ridley Wins Oscar


As most of you know, John Ridley won the adaped screenplay Oscar for "12 Years A Slave" on March 02. Before writing for films and tv programs, he wrote mystery novels: STRAY DOGS (Ballantine, 1997), which was turned into the Oliver Stone-directed movie "U-Turn" with Ridley's own screenplay; LOVE IS A RACKET (Knopf, 1998); and EVERYBODY SMOKES IN HELL (Knopf, 1999). (March 04, 2014)


---



Juanita Bartlett Dies


Juanita Bartlett died in her sleep on February 25. She was, of course, famous as the writer-producer of the TV program "The Rockford Files," but she also produced and wrote for "The New Maverick," "The Greatest American Hero," "Ten Speed and Brown Shoe" and "Spenser: For Hire" among others. "The Deadly Maze," a episode of "The Rockford Files" written by her, was nominated for the 1978 Edgar in the TV episode category. (March 02, 2014)


---



Nancy Bell Dies


BV Lawson of In Reference to Murder has reported that Nancy Bell died on February 18 at her home in Pittsburg, Texas. The former sorority house mother wrote nine mystery novels, six of which feature Biggie Weatherford, a grandmother in Job's Crossing, Texas, starting with BIGGIE AND THE POISONED POLITICIAN (St. Martin's, 1996). Jackson Crain, a judge in Post Oak, Texas appear in three novels including RESTORED TO DEATH (2003). She was 81. (March 01, 2014)


---



Simon Brett to Receive Diamond Dagger


The Crime Writers' Association (CWA) has announced that Simon Brett will receive the 2014 CWA Diamond Dagger at a gala dinner on June 30 in London. (February 04, 2014)


---



Fuminori Nakamura to Receive Goodis Award


Noircon has announced that Fuminori Nakamura will receive the 2014 Davis Goodis Award at Noircon 2014 to be held in Philadelphia, Pennsylvania from October 30 thru November 02. (February 03, 2014)


---



Agatha Nominees Announced


Malice Domestic has announced the nominees for the 2014 Agatha awards. The nominees in the contemporary novel categoy are as follows:

THROUGH THE EVIL DAYS, by Julia Spencer-Fleming (Minotaur)
PAGAN SPRING, by G.M. Malliet (Minotaur)
HOW THE LIGHT GETS IN, by Louise Penny (Minotaur )
CLAMMED UP, by Barbara Ross (Kensington)
THE WRONG GIRL, by Hank Phillippi Ryan (Forge)

And there are three Lifetime Achievement Award Recipients: Dorothy Cannell, Joan Hess
and Margaret Maron
, and this year's Poirot Award Recipient is Tom Schantz.

To see the nominees in all the categories, click here. The Agatha Award winners will be announced on May 3 at the Malice Domestic convention to be held in Bethesda, Maryland. (January 30, 2014)


---



Edgar Award Nominees Announced


The Mystery Writers of America announced the nominees for the 2014 Edgar Awards. The nominees in the best novel category are as follows:

SANDRINE'S CASE, by Thomas H. Cook (Mysterious)
THE HUMANS, by Matt Haig (Simon & Schuster)
ORDINARY GARACE, by William Kent Krueger (Atria)
HOW THE LIGHT GETS IN, by Louise Penny (Minotaur)
STANDING IN ANOTHER MAN'S GRAVE, by Ian Rankin (Reagan Arthur)
UNTIL SHE COMES HOME, by Lori Roy (Dutton)

To see the nominees in all the categories, click here. All the winners will be announced on May 1, 2014, at the Grand Hyatt Hotel in New York City except the Mary Higgins Clark Award. (January 17, 2014)


---




Hammett Prize Nominees Announced


The North American Branch of the International Association of Crime Writers has announced the nominees for their their annual HAMMETT PRIZE for a work of literary excellence in the field of crime writing by a US or Canadian author. The nominees are as follows:

CATARACT CITY, by Craig Davidson (Doubleday Canada)

GREEN LIGHT FOR MURDER, by Heywood Gould (Tyrus Books)

ANGEL BABY, by Richard Lange (Mulholland Books)

CAUGHT, by Lisa Moore (House of Anansi Press)

THE DOUBLE, by George P. Pelecanos (Little, Brown)

The prize winner will be announced during the Bloody Words Conference, in Toronto, June 6-8, and the winner will receive a bronze trophy, designed by sculptor Peter Boiger.

Too see the press release, click here. (January 13, 2014)


---



Crais, Hart To Receive Grand Master Awards


The Mystery Writers of America has announced that Robert Crais and Carolyn Hart have been chosen as the 2014 Grand Masters.

Aunt Agatha's, an independent mystery bookstore in Ann Arbor, Michigan owned by Robin and Jamie Agnew, will be awarded the 2014 Raven Award for outstanding achievement in the mystery field outside the realm of creative writing.

Crais and Hart and Aunt Agatha's will receive their awards at the Edgar Awards Banquet to be held at the Grand Hyatt Hotel in New York City on May 1, 2014. (December 05, 2013)


---
WHAT YOU CAN FIND ON THIS SITE:
---
THE GUMSHOE SITE is designed to offer you mystery-related news. So, if you have some hot news to post, happy and sad, good and bad, exciting and obsecure, useful and secret, please feel free to let me know. [My email address: jkimura (at) nsknet (dot) or (dot) jp]
As you may know by now, this site is managed by Jiro Kimura.




copyright 1996-2014 by Jiro Kimura

There have been

visitors to The Gumshoe Site since November 06, 1996. [The previous counter broke down again!! Sorry about that.]