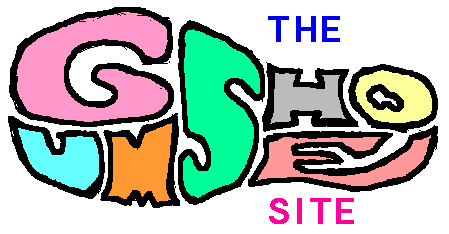 ---
WELCOME TO
THE GUMSHOE SITE
(Opened on January 08, 1996)
Okay, this is my 23rd year of managing The Gumshoe Site. I am glad I did not quit this site last year. As I said last year, I hope you enjoy this site and come back once in a while. Thank you very much for your visit. Take care of your own lives as I do. Nobody know what tomorrow brings. (January 01, 2019)

P.S. -- My dear old main computer went kaput during last Christmas holidays, and my spare computer followed suit 10 days later. I was unable to connect to my ftp server until now. Even though I have obtained a used computer, I still feel terribly lost without the old computer. I will have to reconstruct my computer life and am thinking about what to do about this site. (January 09, 2019)

Warning to bloggers! -- When you re-use my info, please do not copy-and-paste it word for word, but quote it or paraphrase it, at least. My wording is so awkwardly distinct or so distinctly awkward, I can easily spot copy-and-paste non-artists, and so can smart blog-readers.

---



Willetta Heising Dies


Janet Rudolph of Mystery Fanfare has found out that Willetta Heising died on April 25, 2019 at her home in Dearborn, Michigan. The former financial planner was well-known in mysterydom as the mystery list-maker of DETECTIVE WOMEN: A Reader's Guide and Checklist for Mystery Series Written by Women (1995) series and DETECTIVE MEN: A Reader's Guide and Checklist for Mystery Series Written by Men (pocket edition, 1997; large-size trade paperback edition, 1998), an Agatha winner in the non-fiction category. DETECTIVE WOMEN 2 (1996), an Edgar nominee, won the 1997 Agatha, Anthony and Macavity Awards, while DETECTIVE WOMAN 3 (1999) won an Anthony. Each of DW2, DW3 and DM also had its pocket guide edition. Those reader's guides for mystery series were all published by her own Purple Moon Press based in Dearborn. She was 71. (December 03, 2019)


---



Jennifer Jaynes Dies


Jennifer Jaynes died mysteriously on November 25 in Hideaway, Texas. Myteriously because she was found dead with two gunshot wounds to the head even though the authorities say it was suicide. She first self-published her debut novel, NEVER SMILE AT STRANGERS (2011), and when its editorially revised version was published by Thomas & Mercer, an imprint of Amazon Publishing, in 2015, the first of the Strangers series became a best-seller. She wrote two more Strangers novels, UGLY YOUNG THING (2015) and DON'T SAY A WORD (2016), as well as two standalones, THE STRANGER INDIDE (2017) and MALICE (2018, all from Thomas & Merer). She was an anti-vaxx mom and wrote about corruption inside the vaccine industry. As Jennifer Minar-Jaynes, she wrote the screenplay for "Boggy Creek," a horror film her then-husband Brian Jaynes directed in 2011. She was 47. (December 02, 2019)


---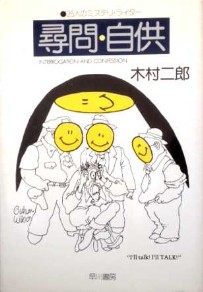 Gahan Wilson Dies


Gahan Wilson died from complications of dementia in Scottsdale, Arizona. He was sometimes dubbed "the Michelangelo of the Macabre" or "the Wizard of Weird," as he contributed weird horror illustrations to Playboy and The New Yorker among other magazines, and a regular comic strip called "Nuts" to National Lampoon (a sort of anti-"Peanuts"). And he also wrote short horror stories for anthologies. He published a number of collections of his illustrations such as GAHAN WILSON'S GRAVEYARD MANNER (Ace, 1965), PLAYBOY'S GAHAN WILSON (Playboy, 1973), GAHAN WILSON'S CRACKED COSMOS (Tempo, 1975), as well as children's fantasy books such as HARRY, THE FAT BEAR SPY (Scribner's, 1973). I first met him at Bouchercon (he drew a darkly weird illustration for the front cover of the program) in New York in 1977, and interviewed him on the phone at a later date. He gave me permission to use one of his illustrations ("I'll talk! I'll TALK!") for the jacket of INTERROGATION AND CONFESSION (Hayakawa, 1981), a collection of interviews with 25 mystery writers. He also liked to draw illustrations of Sherlock Holmes and a Sam Spade-like private eye. He was 89. (November 24, 2019; revised, November 25)


---



Kristen Lepionka Wins Shamus


The Private Eye Writers of America (PWA) has announced the winners for the 2019 Shamus Awards as follows:

Best PI Novel: WHAT YOU WANT TO SEE, by Kristen Lepionka (Minotaur), featuring Roxane Weary
Best First PI Novel: THE BEST BAD THINGS, by Katrina Carrasco (MDC/Farrar, Straus and Giroux), introducing Alma Rosales
Best Original PI Paperback: THE QUESTIONABLE BEHAVIOR OF DAHLIA MOSS, by Max Wirestone (Redhook), featuring Dahlia Moss
Best PI Short Story: "Chin Yong-Yun Helps a Fool," by S.J. Rozan (Ellery Queen's Mystery Magazine, Septembrer/October 2018), featuring Chin Yong-Yun, mother of Lydia Chin

The winners were announced on November 01 at the PWA Banquet during Bouchercon in Dallas, Texas. (November 05, 2019)


---



Lou Berney Wins Anthony


Bouchercon 2019 has announced the 2019 Anthony Award winners as follows:

Best Novel: NOVEMBER ROAD, by Lou Berney (Morrow)
Best First Novel: MY SISTER, THE SERIAL KILLER, by Oyinkan Braithwaite (Doubleday)
Best Papaerback Original Novel: UNDER A DARK SKY, by Lori Rader-Day (Morrow Paperbacks)
Best Short Story: "The Grass Beneath My Feet," by S.A. Cosby (in Tough blogazine, August 20, 2018)
Best Critical or Non-Fiction Work: I'LL BE GONE IN THE DARK, by Michelle McNamara (HarperCollins)
David Thompson Award Recipient: Jenn and Don Longmuir, owners of Scene of the Crime Books in St.Catharines, Ontario, Canada
Lifetime Achievement Award Recipient: Peter Lovesey

The winners were announced on November 02 during the 50th annual Bouchercon convention in Dallas, Texas. (November 03, 2019)


---



Lou Berney Also Wins Barry


Deadly Pleasures Mystery Magazine has announced the winners for the 2019 Barry Awards as follows:

Best Novel: NOVEMBER ROAD, by Lou Berney (Morrow)
Best First Novel: THE CHALK MAN, by C.J. Tudor (Crown)
Best Paperback Original: THE RUIN, by Dervla McTiernan (Penguin)
Best Thriller: SAFE HOUSES, by Dan Fesperman (Knopf)
Dan Sandstrom Award for Lifetime Achievement in Mystery Fandom: Jeff Popple

The winners were announced on October 31 at the Dallas Bouchercon during the Opening Ceremonies. (November 02, 2019)


---



Lou Berney Wins Macavity


Mystery Readers International has announced the 2019 Macavity Award winners as as follows:

Best Novel: NOVEMBER ROAD, by Lou Berney (Morrow)
Best First Novel: DODGING AND BURNING, by John Copenhaver (Pegasus)
Best Nonfiction: THE REAL LOLITA, by Sarah Weinman (HarperCollins)
Best Short Story: "English 398: Fiction Workshop," by Art Taylor (Ellery Queen's Mystery Magazine, July/August 2018)
Best Historical Mystery: THE WIDOWS OF MALABAR HILL, by Sujata Massey (Soho Crime)

The winners were announced on October 31 at opening ceremonies at Bouchercon 2019 in Dallas, Texas. (November 01, 2019)


---
WHAT YOU CAN FIND ON THIS SITE:
---
THE GUMSHOE SITE is designed to offer you mystery-related news. So, if you have some hot news to post, happy and sad, good and bad, exciting and obsecure, useful and secret, please feel free to let me know. [My email address: jkimura (at) nsknet (dot) or (dot) jp]
As you may know by now, this site is managed by Jiro Kimura.



Copyright (c)1996-2019 by Jiro Kimura

There have been

visitors to The Gumshoe Site since November 06, 1996. [The previous counter broke down again!! Sorry about that.]