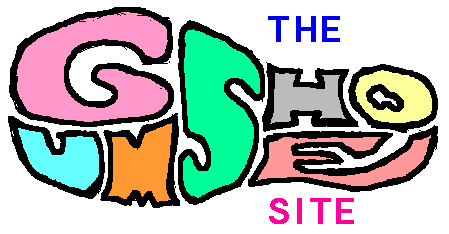 ---
WELCOME TO
THE GUMSHOE SITE
(Opened on January 08, 1996)
Okay, this is my 21st year of managing The Gumshoe Site. I hope you enjoy this site and come back once in a while. Thank you very much for your visit. Take care of your own lives as I do. (January 01, 2017)

Warning to bloggers! -- When you re-use my info, please do not copy-and-paste it word for word, but quote it or paraphrase it, at least. My wording is so awkwardly distinct or so distinctly awkward, I can easily spot copy-and-paste non-artists, and so can smart blog-readers.

---



Bill Beverly Wins LAT Book Prize


Los Angeles Times has announced the winners for the 2017 LA Times Book Prizes. The winner in the mystery/thriller category is DODGERS, by Bill Beverly (Crown)

The winners were announced on April 21 at the Bovard Auditorium of the University of Southern California. (April 22, 2017)


---



2017 Arthur Ellis Award Shortlists Announced


The Crime Writers of Canada has announced the shortlists of the 2017 Arthur Ellis Awards. The shortlist in the best novel category is as follows:

CITY OF THE LOST, by Kelley Armstrong (Penguin Random Canada)
AFTER JAMES, by Michael Helm (McClelland & Stewart)
DEAD GROUND IN BETWEEN, by Maureen Jennings (McClelland & Stewart)
WISHFUL SEEING, by Janet Kellough (Dundurn Press)
THE FORTUNATE BROTHER, by Donna Morrissey (Viking Canada)

And the 2017 Derrick Murdoch Award recipient will be Christina Jennings, founder, Chairman and CEO of Shaftesbury Films, which has produced moview and TV series based upon the works of several Canadian crime writers.

To see the other shortlists of all the categories, click here. The winners will be announced on May 25 in Toronto, Ontario, Canada. (April 22, 2017)


---



2017 Thriller Award Nominees Announced


The International Thriller Writers(ITW) has announced the nominees for the 2017 Thriller Awards. The nominees in the best hardcover novel category are as follows:

YOU WILL KNOW ME, by Megan Abbott (Little, Brown)
WHERE IT HURTS, by Reed Farrel Coleman (Putnam)
BEFORE THE FALL, by Noah Hawley (Grand Central)
ARROWOOD, by Laura McHugh (Spiegel & Grau)
UNDERGROUND AIRLINES, by Ben H. Winters (Mulholland)

The ITW previously announced the recipients of these following awards:
2017 ThrillerMaster Recipient: Lee Child:
2017 Silver Bullet Recipient: Lisa Gardner:

To see the nominees in all the categories, click here. The winners will be announced at on July 15, 2017, at the Grand Hyatt in New York City during ThrillerFest XII.



---



Chet Cunningham Dies


Chet Cunningham died on March 14 of complications from a fall in San Diego, California. The former journalist wrote more than 300 books of fiction and non-fiction -- westerns, thrillers, military thrillers, male action adventures using his real name (for Team Three series and Matt Hawke The Avenger series) as well as house names (Jack Buchanan for the M.I.A. Hunter series, Lionel Derrick for the Penetrator series, Don Pendleton for the Executioner series, Jim Case, and Paul Richards among others). He also penned the Seal Team Seven series for Berkley under the Keith Douglass pseudonym. He was 88. (March 31, 2017)


---



Colin Dexter Dies


Colin Dexter died on March 21 at his home in Oxford, England. The former classics teacher began plotting out a mystery novel when he was on vacation in Wales in the 1970's, and his first novel, LAST BUS TO WOODSTOCK (Macmillan, 1975), introducing Detective Chief Inspector E. Morse of the Thames Valley Constabulary of Kindlington, came out in 1975 from Macmillan. Morse and his partner Detective Sergeant Lewis appear in 13 novels, a few short stories, and a popular TV series, "Inspector Morse," from 1987 through 2000 with John Thaw as Morse and Kevin Whately as Lewis. Dexter won two Gold Dagger awards from the Crime Writers' Association of Britain (CWA) for THE WENCH IS DEAD (1989) and THE WAY THROUGH THE WOODS (1992) and received the CWA Diamond Dagger in 1997. Though Dexter killed off Morse in his last novel, THE REMOUSEFUL DAY (1999, all from Macmillan in UK), the TV program generated a sequel, "Lewis," with Whately as Lewis and a prequel, "Endevour," with Shaun Evans as the young Morse. Surprisingly, Dexter liked the novels by Raymond Chandler. He was 86. (March 22, 2017)


---



Jimmy Breslin Dies


Jimmy Breslin died of complications from pneumonia on March 19 at his home in Manhattan, New York. The legendary New York newspaper columnist also wrote novels and non-fiction books. He authored his first novel, THE GANG THAT COULDN'T SHOOT STRAIGHT (Viking, 1969), which was turned into the 1971 Mafia satire movie featuring Robert DeNiro and Jerry Orbach. Breslin co-wrote (with Dick Schaap) .44 (Viking, 1978), a novel version of the Son of Sam case, in which Breslin actually received a letter from David Berkowitz (the real identity of Son of Sam). He also penned DAMON RUNYON: A LIFE (Houghton Mifflin, 1991), a biography of another famous New York columnist and short-story writer. He was 88. (March 21, 2017)


---



Louise Penny Wins Lefty


Left Coast Crime 2017 announced the winners for the 2017 Lefty Awards on March 18 as follows:

Best Humorous Mystery Novel: BODY ON THE BAYOU, by Ellen Byron (Crooked Lane Books)
Best Historical Mystery Novel: THE REEK OF RED HERRINGS, by Catriona McPherson (Minotaur Books)
Best Debut Mystery Novel: MURDER IN G MAJOR, by Alexa Gordon (Henery Press)
Best Mystery Novel: A GREAT RECKONING, by Louise Penny (Minotaur Books)
LCC Lifetime Achievement Award Recipients: Faye Kellerman and Jonathan Kellerman

The winners were announced in Honolulu, Hawaii during Left Coast Crime 2017. (March 19, 2017)


---



Robert Dugoni Wins Spotted Owl


Friends of Mystery, a non^profit literary/educational organization in Portland, Oregon, has announced that THE 7TH CANON, by Robert Dugoni (Thomas & Mercer, 2016) won the 2017 Spotted Owl Award, the best mystery novel written by an author living in the Pacific Northwest. (March 18, 2017)


---



Robert James Waller Dies



Robert James Waller died of multiple myeloma on March 10 at his home in Fredericksburg, Texas. He was internationally famous for his first novel, THE BRIDGES OF MADISON COUNTY( Warner Books, 1992), which he wrote in two weeks. It was turned into the 1995 movie starring Clint Eastwood and "overrated actress" Mery Streep. The former business professor authored several novels and non-fiction books, and his last novel is THE LONG NIGHT OF WINCHELL DEAR (Crown, 2006), an atmospheric thriller set in the New West with a retired professional poker player and two hitmen from the syndicate. He was 77. (March 12, 2017)


---



2017 Barry Award Nominees Announced



Deadly Pleasures has announced the nominees for the 2017 Barry Awards. The nominees in the best novel category are as follows:

Best Novel:
WHERE IT HURTS, by Reed Farrel Coleman (Putnam)
THE WRONG SIDE OF GOODBYE, by Michael Connelly (Little,Brown)
THE SECOND LIFE OF NICK MASON, by Steve Hamilton (Putnam)
WILDE LAKE, by Laura Lippman (Morrow)
A GREAT RECKONING, by Louise Penny (Minotaur)
THE SECOND GIRL, by David Swinson (Mulholland)

To see the nominees in all the categories, click here. The winners will be announced on October 12 during Bouchercon 2017 to be held in Toronto, Canada. (February 25, 2017)


---



2017 Dagger in the Library Longlist Announced


The Crime Writers' Association of Britain (CWA) announced the longlist of the 2017 Dagger in the Library on February 06 in London as follows:

Alison Bruce
Andrew Taylor
Brian MacGilloway
Chris Ewan
C J Sansom
James Oswald
Kate Ellis
Mari Hannah
Nicola Upson
Tana French

The Dagger in the Library is awarded for an author's entire body of work. The CWA will soon announce the shortlist of the Dagger in the Library. (February 10, 2017)


---



2017 Hammett Prize Nominees Announced


The North American Branch of the International Association of Crime Writers (IACW/NA) has announced the nominees for their annual HAMMETT PRIZE for a work of literary excellence in the field of crime writing by a US or Canadian author. The nominees are as follows:

THE SECOND LIFE OF NICK MASON, by Steve Hamilton (Putnam)
THE DRIFTER, by Nicholas Petrie (Putnam)
THE WHITE DEVIL, by Domenic Stansberry (Molotov Editions)
REVOLVER, by Duane Swierczynski (Mulholland Books)
THE BIG NOTHING, by Bob Truluck (Murmur House)

To see the press release, click here. The Hammett Prize winner will be announced during the New Atlantic Independent Booksellers Association's (NAIBA) Fall Conference, in Cherry Hill, New Jersey, October 6-8. (February 08, 2017)


---



2017 Agatha Award Nominees Announced


Malice Domestic has announced the nominees for the 2017 Agatha Awards. The nominees in the best contemporary novel category are as follows:

BODY ON THE BAYOU, by Ellen Byron (Crooked Lane Books)
QUIET NEIGHBORS, by Catriona McPherson (Midnight Ink)
A GREAT RECKONING, by Louise Penny (Minotaur Books)
FOGGED INN, by Barbara Ross (Kensington)
SAY NO MORE, by Hank Phillippi Ryan (Forge Books)

Lifetime Achievement Award Recipient:
Charlaine Harris

Poirot Award Recipient:
Martin Edwards

To see the nominees in all the categories, click here. The winners will be announced on April 29, 2017, at the Malice Banquet to be held in Bethesda, Maryland. (January 26, 2017)


---



Ann Cleeves To Receive Diamond Dagger


The Crime Writers' Association of Britain (CWA) has announced that Ann Cleeves is to receive the 2017 CWA Diamond Dagger for sustained excellence in her crime writing career and for her significant contribution to the genre. She will receive the Diamond Dagger in London on October 26. (January 24, 2017)


---



2017 Edgar Award Nominees Announced


The Mystery Writers of America (MWA) has announced the nominees for its 2017 Edgar Awards. The nominees in the best novel category are as follows:

THE EX, by Alafair Burke (Harper)
WHERE IT HURTS, by Reed Farrel Coleman (Putnam)
JANE STEELE, by Lyndsay Faye (Putnam)
WHAT REMAINS OF ME, by Alison Gaylin (Morrow)
BEFORE THE FALL, by Noah Hawley (Grand Central)

To see the nominees in all the categories, click here. The winners will be announced on April 27, 2017 at the Grand Hyatt Hotel, New York City. (January 20, 2017


---
WHAT YOU CAN FIND ON THIS SITE:
---
THE GUMSHOE SITE is designed to offer you mystery-related news. So, if you have some hot news to post, happy and sad, good and bad, exciting and obsecure, useful and secret, please feel free to let me know. [My email address: jkimura (at) nsknet (dot) or (dot) jp]
As you may know by now, this site is managed by Jiro Kimura.




Copyright (c)1996-2017 by Jiro Kimura

There have been

visitors to The Gumshoe Site since November 06, 1996. [The previous counter broke down again!! Sorry about that.]